eCRATER merchants can connect their eCRATER store with their business facebook page.





What is the difference between a Facebook page and a Facebook personal profile?


1. A Facebook page is designed for businesses, such as an eCRATER store. Further information can be found here: https://www.facebook.com/pages/create.php
2. A Facebook personal profile is designed for an individual person.


**You must create a page on Facebook to connect your store with the eCRATER Application.**





If you're a store owner, you can connect your Facebook account and you will be able to:


1. Increase the Facebook Page fans for your page directly from your eCRATER store
2. Share listings with your Facebook Page fans directly from your eCRATER administrative tool.



To Link a Facebook page to a store:



1. Make sure you're signed out of Facebook.
2. Log in to your administrative tool for your eCRATER store.
3. Click on Social in the left menu.
4. Click Connect with Facebook.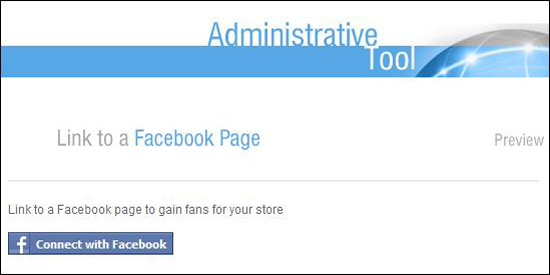 Once you click to connect, you'll be prompted to sign in to your Facebook account.
Enter your Facebook login information in the dialog box shown below.
Click Log In.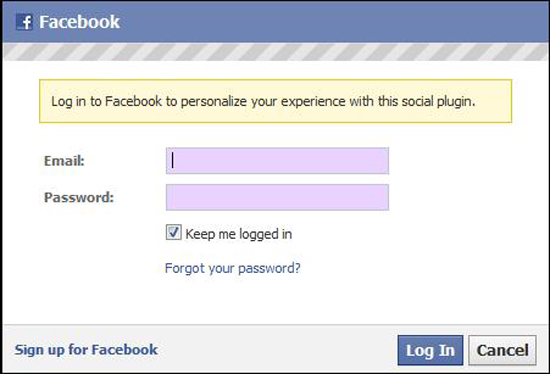 If you are prompted with the screen below, click on the arrow next to

Everyone

to see the options for

Who can see the posts

that are made with the eCRATER application. You can set who sees the post from eCRATER by making this selection.
Click Log In with Facebook


**If you manage multiple Pages with your Facebook account, keep in mind you can only link one Page with each store. You'll be able to choose which one to connect.**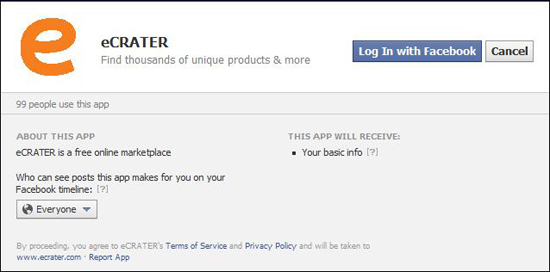 Click the Allow button.

**This is required to link your store to your Facebook page**







If you only manage one Page, your Page will automatically be selected once you sign in.
The page that the account is linked to will show in the admin tool for the store.
The linked page can be removed at any time by clicking the red

X

on the Social tab in the administrative tool for the store.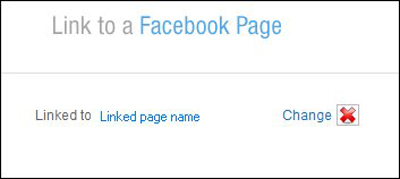 **If you have a Facebook personal account, you must create a page to connect your eCRATER account **





Read more:


How to post your products on your Facebook page.
How to get a Facebook Like button for your store


___________________________________________________________________________________________________